Villainous Jaguar Cars in Bond Films
Although Aston Martin's may be known as the namesake Bond vehicle, Jaguar has quite the history with James Bond. Although never driven by Mr. Bond, Jaguars always seem to make their way into the movies with him; or should we say, against him? Jaguar seems to have a bit of a villainous history with Bond (save an exception or two), but sometimes, it's more fun to be bad.
We'll start with the exception, as it's worth a mention. The favorite vehicle of M, Chief of the Secret Intelligence Service and Bond's superior, and the Jaguar XJ has been featured in many of the Bond movies since Die Another Day. The list includes Casino Royale, Quantum of Solace, Skyfall, and Spectre. Yet it's Skyfall and Spectre that are important for us; featured in both films, M rides along in the back seat, escorted by assumedly a guard in an armored XJ vehicle. Sadly, the end result in Spectre is the XJ being destroyed by some of the villain's henchmen.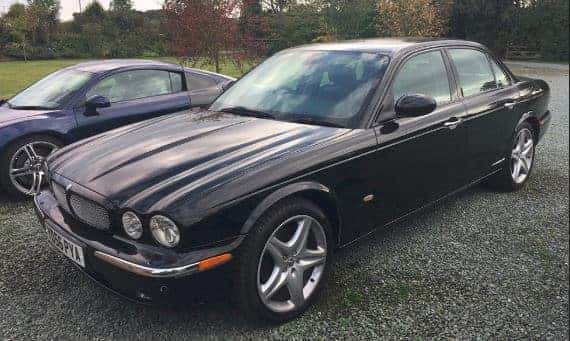 First appearing in Die Another Day, the Jaguar XKR was the car of choice for the henchman Tang Lin Zao. The XKR was coupe featuring a 4.0-liter AJ-V8 supercharged engine. Zao's vehicle featured as many gadgets as Q could fit in the Aston Martin, including a mini gun, front rocket launchers, side missile launchers, a mortar launcher, rams, reinforced chassis, and thermal imaging! In reality, 8 XKRs were customized for filming by Jaguar's Special Vehicle Operations and Pinewood Studios' special effects team.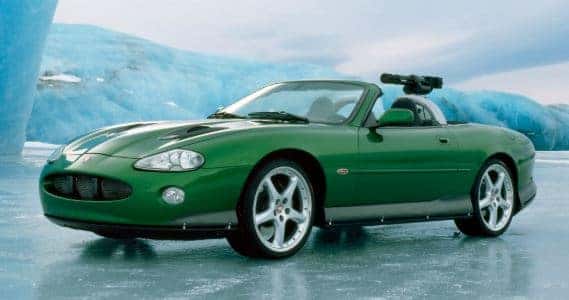 The most incredible Jaguar to be featured in a Bond movie though is the Jaguar C-X75 Concept. Another 7 of these beautiful vehicles were built specifically Spectre, but the C-X75 never got to see production, from it's unveiling in 2010 to the film usage in 2015. No gadgets were needed for the C-X75, as it was used exclusively for one chase seen, between Mr. Hinx and James Bond, on the streets of Rome: the power of the with 778 horsepower through four YASA electric motors meant the C-X75 had more than enough to catch anyone. Sadly, after having caught Bond, Bond ended up setting fire to the C-X75 in the film, quickly ending its legacy in the films.